Posts for tag: braces
By The Scarsdale Dentist
May 31, 2019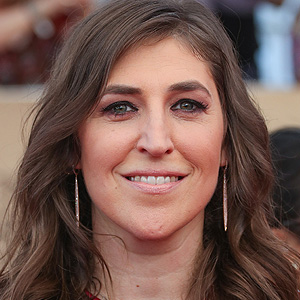 Mayim Bialik has spent a good part of her life in front of TV cameras: first as the child star of the hit comedy series Blossom, and more recently as Sheldon Cooper's love interest — a nerdy neuroscientist — on The Big Bang Theory. (In between, she actually earned a PhD in neuroscience from UCLA…but that's another story.) As a child, Bialik had a serious overbite — but with all her time on camera, braces were just not an option.
"I never had braces," she recently told Dear Doctor – Dentistry & Oral Health magazine. "I was on TV at the time, and there weren't a lot of creative solutions for kids who were on TV." Instead, her orthodontist managed to straighten her teeth using retainers and headgear worn only at night.
Today, there are several virtually invisible options available to fix orthodontic issues — and you don't have to be a child star to take advantage of them. In fact, both children and adults can benefit from these unobtrusive appliances.
Tooth colored braces are just like traditional metal braces, with one big difference: The brackets attached to teeth are made from a ceramic material that blends in with the natural color of teeth. All that's visible is the thin archwire that runs horizontally across the teeth — and from a distance it's hard to notice. Celebs like Tom Cruise and Faith Hill opted for this type of appliance.
Clear aligners are custom-made plastic trays that fit over the teeth. Each one, worn for about two weeks, moves the teeth just a bit; after several months, you'll see a big change for the better in your smile. Best of all, clear aligners are virtually impossible to notice while you're wearing them — which you'll need to do for 22 hours each day. But you can remove them to eat, or for special occasions. Zac Efron and Katherine Heigl, among others, chose to wear clear aligners.
Lingual braces really are invisible. That's because they go behind your teeth (on the tongue side), where they can't be seen; otherwise they are similar to traditional metal braces. Lingual braces are placed on teeth differently, and wearing them often takes some getting used to at first. But those trade-offs are worth it for plenty of people. Which celebs wore lingual braces? Rumor has it that the list includes some top models, a well-known pop singer, and at least one British royal.
So what's the best way to straighten your teeth and keep the orthodontic appliances unnoticeable? Just ask us! We'd be happy to help you choose the option that's just right for you. You'll get an individualized evaluation, a solution that fits your lifestyle — and a great-looking smile!
For more information about hard-to-see (or truly invisible) orthodontics, please contact our office or schedule a consultation. You can read more in the Dear Doctor magazine articles "Orthodontics for the Older Adult" and "Clear Aligners for Teenagers."
By The Scarsdale Dentist
November 06, 2017
You've decided. You are going to pursue a straight smile through one of today's most innovative and discreet orthodontic systems:
Invisalign clear aligners. Dr. Jeffrey Pike, The Scarsdale Dentist, offers Invisalign to Westchester patients who have a wide variety of smile problems. Chances are good that your smile qualifies for the quickest, easiest and best of all, invisible, orthodontic system.
Details on Invisalign in Westchester
Invisalign aligners are customized orthodontic appliances which resemble professional teeth whitening trays--except that these innovative braces are practically invisible. Removable, comfortable and non-irritating, the acrylic appliances fit over the top and bottom teeth and are changed out every two weeks or so according to the patient's care plan.
To plan treatment, Dr. Pike performs an oral exam and takes digital X-rays , photos and three-dimensional imaging. Using the doctor's instructions, the Invisalign lab fabricates the 18 to 30 appliances needed to change crooked teeth into a smile that is more attractive, better functioning, healthier and easier to clean.
While very complicated bite and alignment issues still need conventional metal braces, Invisalign treats a wide array of mild to moderate smile issues such as overbite, under bite, cross bite, open bite, tooth tipping, gaps, crowding and more. So if you're an adult or older teen who's looking for a change but you don't want the whole world to know about it, then Invisalign in Westchester may be your solution.
Wearing Invisalign aligners
Dr. Pike will ask you to wear your aligner pairs a full 20 to 22 hours a day so that your treatment progresses toward its goal in a timely way. You'll also see The Scarsdale Dentist every four to six weeks so he can check your progress, discuss any concerns you have and give you the next aligner pairs in your plan.
Daily, you'll remove your aligners to brush and floss, to clean your aligners with warm water and a non-abrasive toothpaste and to eat your meals and snacks as usual. Also, if you have something important happening, such as a job interview or family event, you may remove your aligners.
At the end of treatment
Typical Invisalign cases take an average of 15 months to complete. That's quite different from conventional braces which can take two years or more to change a smile. When your treatment plan is over, you'll wear a retainer to keep your new smile properly aligned.
The American Association of Orthodontists says that one out of every five patients who seek and get orthodontic treatment are 18 year old or older. So why couldn't you, too, pursue a new smile with discreet Invisalign aligners?
Dr. Pike has advanced training in the Invisalign process. He'll take great care of your smile! Contact The Scarsdale Dentist today for a consultation, won't you? Phone (914) 725-0707.